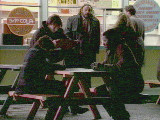 adsinfinitum: "Okay...adding up the tab we each owe 5 bucks, except for John, who ate 90 bucks worth, and my credit card..."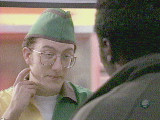 Maxine_Devin: Would you buy food from anyone this stoned?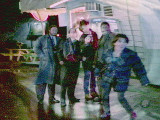 sspecies8472: Photoshop Gone Bad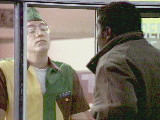 Maxine_Devin: ...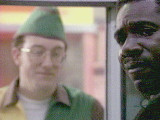 Recall317: Poignant scene from "The Santa Race": Rembrandt's spirit is broken by his elven master.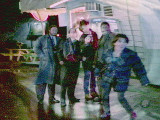 adsinfinitum: Leaving the Korean restaurant, they suddenly realised that they had all been eating pussy...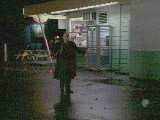 Recall317: "Wait for me! I could be a recurring character! Please!"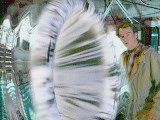 sspecies8472: A gigantic condom in the fabric of space.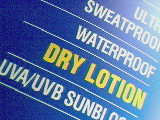 kang2000: "Odd choice for a lubricant, Kari, but if you wanna..."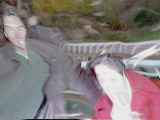 cambria36: I don't know what my dentist used... but I'm goin' back TOMORROW!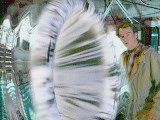 HurriKain: "Whoa." Keanu Reeves stars in "The Quantum Matrix"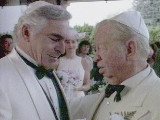 adsinfinitum: Embarrassment at the KKK rally when it appears everyone's hoods shrunk in the wash.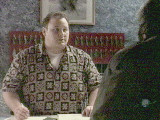 kang2000: In a pinch, he can double as the counter top for your Grandma's coffee table.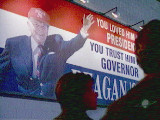 adsinfinitum: Emergency lighting saved the day at the unveiling of Senator Davis' re-election campaign...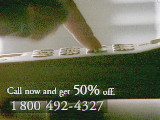 cambria36: Or, don't call and save 100%.


Maxine_Devin: "This is my 'evil' face. You like?"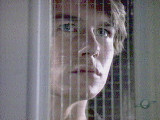 kang2000: Animal testing long since banned, the debate rages on about JOC testing.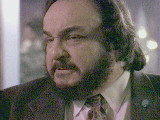 MrAtomik: Let's see, Hostess brand snack cakes, or Little Debbie brand snack cakes? I'll take.....both.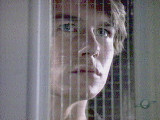 cambria36: It's a security-window by night; a cheese-cuber by day.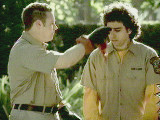 Matteus: "All right Dweezil Zappa, start talking. Where's the rest of my guinea pig?"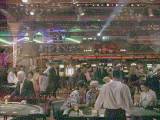 thatidiot: "Joker? You were shupposed to take thosze out of the deck!" "Oh, sorry. Here's another one." "What ish thish card? 'Rules for Draw and Shtud Poker?!'"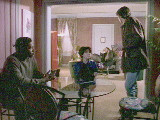 MrAtomik: "Okay guys, I'm tired of doing Riverdance for you. Can we PLEASE just watch TV?"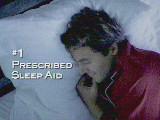 FogBoy: Sci-Fi reworks its ads for late Season Three of Sliders.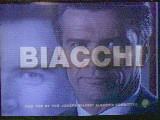 thatidiot: Who's a rapper's favorite politician? BIIII-AAAAACHI!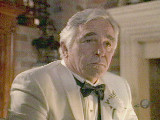 cambria36: Columbo cleans up.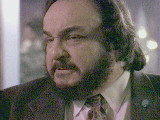 Doctor_J: "IT WAS FAT FREE?!! DAMN YOU FOR FEEDIN IT TO ME!!"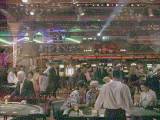 cambria36: The George W. Bush Oval Office.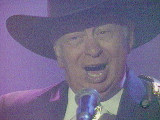 thatidiot: Play the song backwards, he gets his car back, his girl back, his dog back...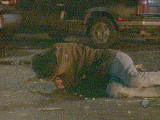 Matteus: Roseanne hits hard times.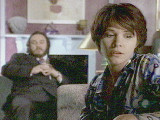 thatidiot: "Hey, I found next season's scripts! Lessee... you die and I get taken to a breeding planet? What the hell?"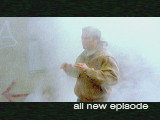 MrAtomik: In which John Edward is frozen in an attempt to temporarily Cross Over himself. This is also the series finale.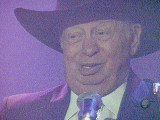 cambria36: "The 10-gallon hat goes with my 3-gallon lip and my 8-gallon double chin."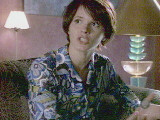 Matteus: "What did my shirt ever do to you?!"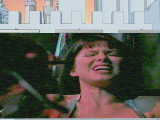 amycamus: Offered the Hobson's choice of listening to Celine Dion or having a hole drilled in her head, Jill chooses the hole.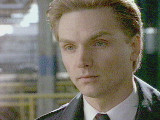 Matteus: Sweet dreams are made of this. Who am I to disagree?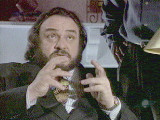 MrAtomik:"Ah yes... I'd like a human femur this big around. Roasted and with a dash of BBQ..."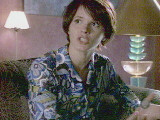 MrAtomik: "I shed, the doctor injexted too much collagen into my lipsh."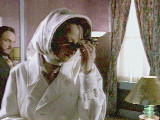 FogBoy: "Bless me, lamp, for I have sinned. It's been six weeks since my last 60-watt..."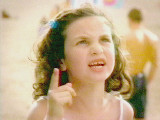 amycamus: "Get yer butt down here, God! It's me, Margaret!"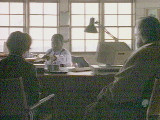 MrAtomik: "Welcome to my desk. Care for a blotter or a post-it?"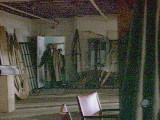 amycamus: Apartment hunting in San Francisco. "And THIS studio apartment is a mere $2500 a month... of course, you're paying for the furnishings."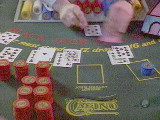 amycamus: Apartment hunting in San Francisco, Chapter 2. "Woo! Seven come eleven, baby, I need to come up with a security deposit!"


thatidiot: He's trying to win enough money to personally reimburse everyone who saw "Mission to Mars."


FogBoy: Unfortunately, Dr. Geiger's second experiment to merge Mallory with David Leisure went horribly, horribly wrong.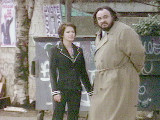 amycamus: Shelly Duvall voice from "Popeye": o/` "Because he's LAAAARGE, and he's, um, MIIIIIINE..."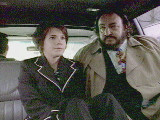 Recall317: Wade's only chance was to play dead. She knew the professor liked his prey alive.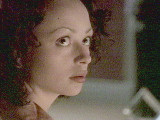 Blinker: "It's absurd! That's Persis Khambatta in a lousy wig."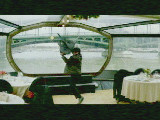 thatidiot: After the war with the Empire ended, Han refitted the Falcon as a classy French restaurant.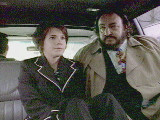 Maxine_Devin: "Miss Welles, could you PLEASE move over a bit?"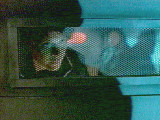 vortex62: "Hmm, wonder if the cookies are done yet..."


MrAtomik: The Easily Drawn Adventures of Silhouette Man.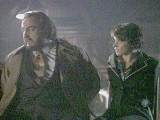 Recall317: "Don't look at me! I'm still new to this...uh...I mean, the bondage and all..." Wrong Arturo makes his first slip.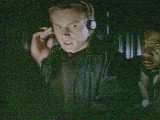 Anonymous: "What was that? SpaceTime's stolen another website?"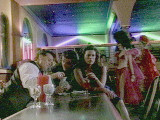 Recall317: "Check it out, I got O'Connell's autograph! I bet it'll be worth big bucks in no time!"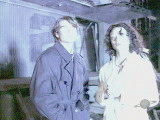 vortex62: "Geez, talk about your full moon..."


MissingSliderRyan: Nubile Nymphos Midnight Adventures. "Mayo! YES!"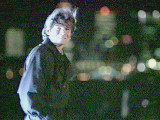 vortex62: Is that a hairstyle, or a coonskin cap?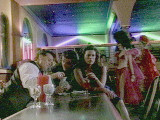 FogBoy: Jay Leno stars in Joel Schumacher's "Cocktail: The Next Generation."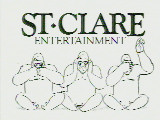 Recall317: Three gorillas exposing themselves... Next on FOX!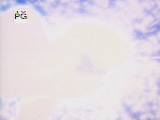 Blinker: "Theorizing that one could time travel within his own doubles, Quinn Mallory stepped into the Quinntum Leap Accelerator."


Blinker: "He awoke to find himself trapped in the present, facing mirror images that were his own, and driven, by an unknown force, to have sex."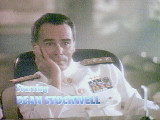 Blinker: "His only guide on this journey is another Quinn, who appears in the form of a hologram that only Quinn can see and hear."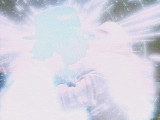 Blinker: "And so Quinn leaps from life to life, occasionally setting stuff right... but always hoping the next double whose body he enters will be his own."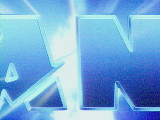 Blinker: "In other words, he's really got the hots for Logan."